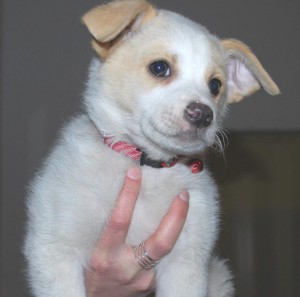 E' stata recentemente pubblicata una scoperta molto interessante che riguarda gli amanti dei cani: in particolare, quelli più sensibili agli aspetti sanitari legati alla convivenza con un animale, magari a causa di problemi pregressi in questi ambiti.
Secondo la ricerca pubblicata sul Journal of Pediatrics, la convivenza di bambini con cuccioli di cane diminuisce il rischio per i bambini di sviluppare eczemi, anche se i bambini sono soggetti ad allergie proprio nei confronti dei cani; lo studio spiega anche che la tendenza sarebbe invece opposta per quanto riguarda la convivenza dei bambini con un gatto.
La ricerca è stata condotta da una squadra capeggiata da Tolly Epstein dell'University of Cincinnati e del Cincinnati Children's Hospital Medical Center, e ha esaminato i dati di 636 bambini che facevano parte di un grande studio sulle allergie infantili. La ricerca esaminava gli effetti del particolato e degli inquinanti ambientali sulla salute respiratoria e le allergie nei bambini. Tutti i bambini coinvolti erano figli di genitori allergici, e dunque considerati ad alto rischio allergie, e sono stati sottoposti a test per 17 diverse allergie ogni anno da 1 a 4 anni di età.
I ricercatori hanno scoperto che i bambini risultati allergici ai cani erano meno a rischio di sviluppare eczemi entro i 4 anni, se fin da neonati avevano vissuto con un cane.
Per gli altri, quelli che non hanno convissuto con un cane, "il pericolo è risultato 4 volte più elevato", dice Epstein.